If you are like me, you struggle to keep up with everything and always feel like you are running behind. I have found some super helpful time management tips for you, my fellow busy small business owners!
Welcome to, or back to the GinAdmin Blog. My name is Gina Koran and I will be your host today as I share with you some of my coffee-induced thoughts and ideas.
So grab your mug…this is a good one!
Managing your time
There are only so many hours in any given day.
You cannot store it.
You cannot borrow more for later.
And depending on where you are in your life cycle, you may have other responsibilities as well.
Family, housework, yardwork, kids' activities…maybe you're even still working a 9 to 5, so your time is spread thin.
The good news?
You can decide what you spend your time on.
Naturally, you want to spend your time on things that add value to your life.
But life is so busy today, how can you possibly have time for those things that matter the most to you?
Luckily, there are loads of time management techniques that are tailor-made for busy people, especially small business owners!
Ideas that will help simplify how you work, ensuring that you get tasks done more efficiently and giving you more time for whatever you choose.
Now, obviously not all of these will work for you. But I hope that at least one gives you time back in your busy schedule!
1. Organize your small business time around your energy levels.
Your productivity levels are directly related to your energy levels, so schedule your hardest tasks for when your energy levels are at their highest.
Any low-value tasks that require little energy, such as responding to emails, can be scheduled for the times when your energy levels are lower.
I know that my most productive time is first thing. Well, first thing AFTER my first cup of coffee.
So any hard task I may have for the day, I do that first (after the coffee).
Plus, when you start the day off by completing your most important tasks, you will give yourself a boost of momentum and a real sense of accomplishment.
2. Prioritize tasks by days or times.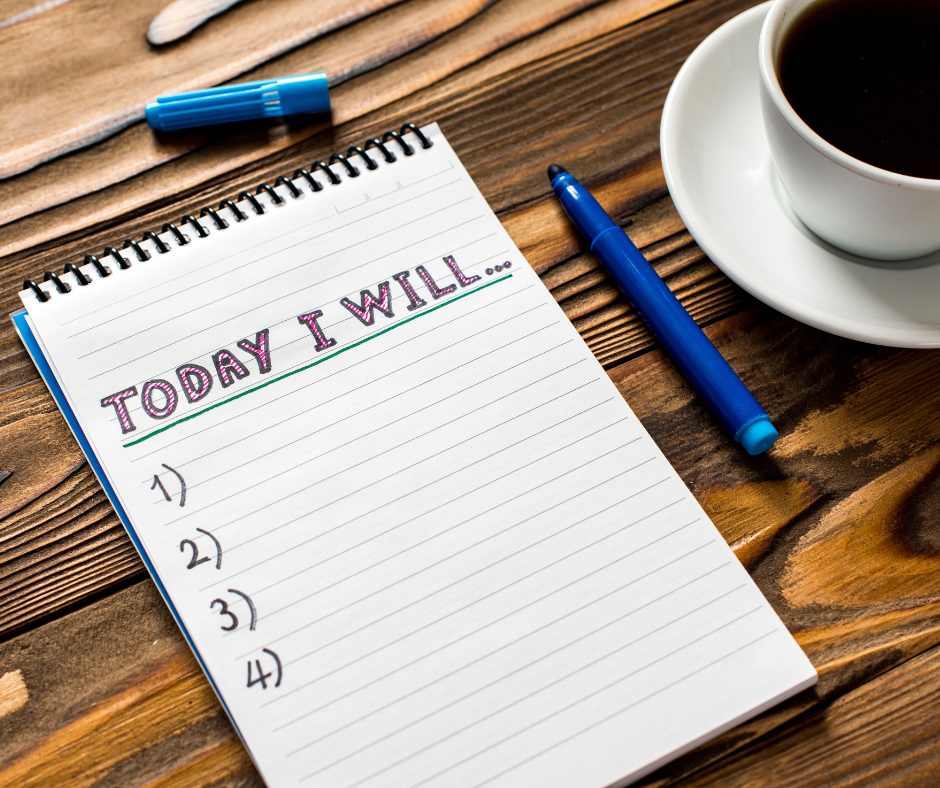 When every task is a priority, nothing is.
Maybe start by trying to do one task per day.
As you get more consistent and start getting that one thing done faster, you can try adding another task each day.
You can also use a calendar app like Google Calendar to track your daily activities.
I've talked before about my calendar – it looks like a kindergartner took their crayons to it.
All I have to do is glance at my calendar, and I know what task is next!
Make a plan for the day.
Before you go to bed, write a to-do list for the next day.
I know I've talked about this before as well. Before I head to bed each night, I make a list of my top 3 or 5 tasks that MUST be done tomorrow.
When you plan ahead, you are mentally preparing yourself for any challenges you may face.

This will also help to limit procrastination at the start of the day and ensure that you work faster and more efficiently.
3. Don't try to do too much at once.
If you try to do too much, you will end up doing nothing well.
Instead, try focusing on one thing at a time.
This will help you stay organized and avoid getting overwhelmed.
I used to be the Queen of Multitasking.
Working on one task at a time may help you become more productive and it may make each task more enjoyable.

https://www.verywellmind.com/multitasking-2795003
What I found was that I was constantly jumping from one task to another, taking longer to accomplish anything at all.
Now, I start a task, finish a task, move on to the next.
This doesn't always work, naturally.
There may be information I'm waiting for from a client.
Or I may have to stop for an appointment.
The point is, try to finish a task once you start it.
4. Break down your small business projects into smaller chunks.
Breaking bigger projects down into small chunks will allow you to accomplish more in less time.
It is easier to complete a task when it is broken down into smaller parts.
It also helps you to avoid overwhelm at the beginning of a project.
5. Outsource smaller business tasks.
You don't have to complete every task yourself.
Especially those low-priority tasks.
Sometimes it is better to outsource these tasks, so you can focus your attention on the more pressing tasks.
I have a client that CAN do social media. And has done them herself since starting her business.
But as any small business owner knows, there are so many tasks that need taken care of every single day.
And they can start to take over your day.
My client who CAN do them—she looked at what she was doing and found that so much of her time was spent on social media that she was neglecting the money-making tasks that also needed done.
Today, she does some of the social media tasks – the ones that require her to personally take care of.
The rest? She's outsourced to a Freelancer – that would be me!
Win-win for both of us. She focuses on the business she loves and I happily swim through those social media tasks each day.
6. Cut out distractions.
When you are distracted, it can take a while to get your focus back.
This can greatly limit your productivity.

Consider turning off the notifications on your phone.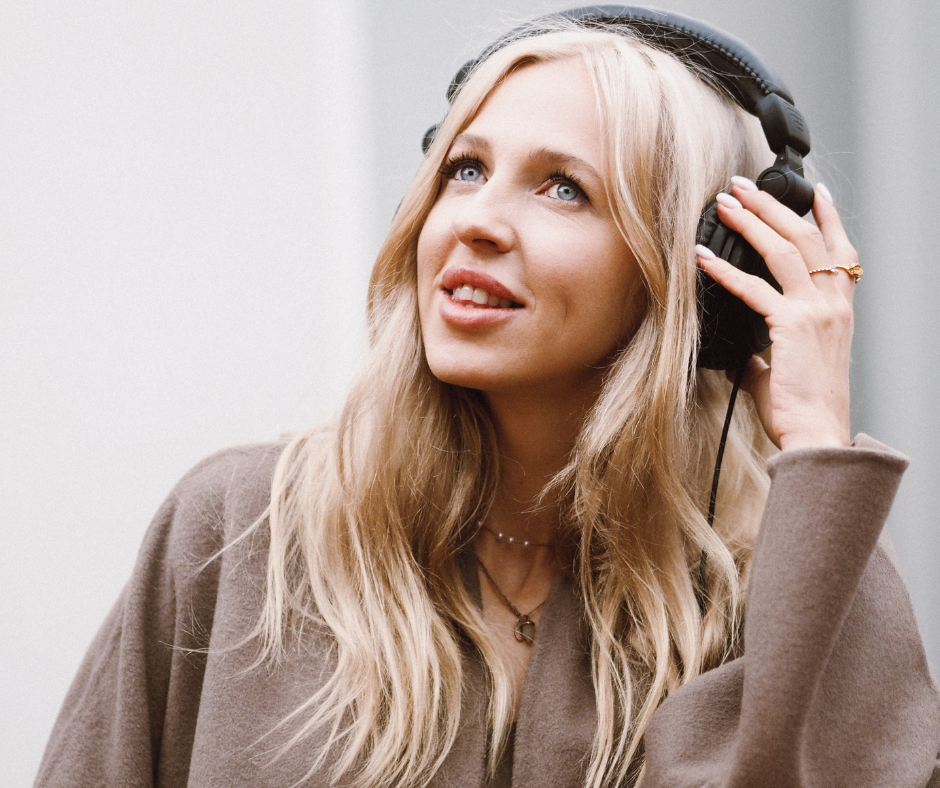 Invest in a pair of headphones.
I LOVE mine!
I can put them on, whether I'm listening to anything at all or not – and they block out all outside noise, allowing me to focus much better.
Because, of course I love shiny objects and am easily distracted by them!
Browsing social media is a big distraction and should really be avoided if you want to increase productivity.
For social media, I usually only check my own at the end of the day.
And even then, I set the timer on my phone. Otherwise…shiny objects!
7. Realize that things don't need to be perfect.
It's easy to get caught up in trying to make everything perfect.
However, perfectionism will slow you down and could result in deadlines being missed.
I talked about this last month.
Consider the task you're working on.
Will it lose you money if it is not 100% perfect?
If so, absolutely focus your energy on ensuring it is right.
If not, give yourself a bit of a break. Not one single person walking the Earth today is perfect!

8. Take regular breaks throughout the day.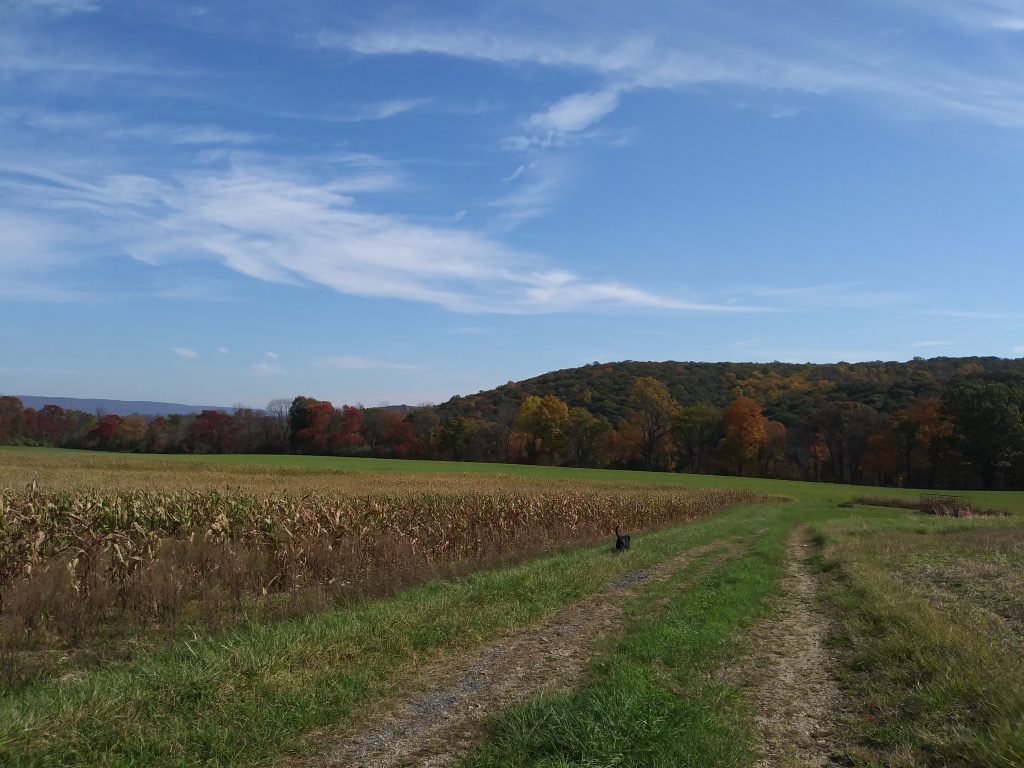 If you work at a desk job, take frequent breaks throughout the day.
This allows your body to relax and rejuvenate.
Taking short walks during lunchtime or taking a quick nap after lunch can help too.
I go walkabout with the pupper.
He, in fact, insists on going walkabout.
Sometimes I have to remind myself that going walkabout benefits both of us – especially if I am right in the middle of a project and have been sitting far too long when I get that nudge!
So, those are my time management tips for small business owners.
Again, not ALL of these will work for you.
Maybe none will.
But I hope you will find at least one that does.
Once you find those that work best for your situation, I encourage you to use them daily.
Your productivity will increase, and you will save precious time in your busy life, giving you the time to do what matters most to you.
Do you have some time management tips for small business owners to share?
Feel free to drop them below – I'd love to hear more ideas!
And if you need to free up some time in your day, consider working with a Freelancer!
Until next time, my friends…stay happy, healthy and safe!