Are you a perfectionist?
Have you ever found yourself angry with YOU because something you've worked so hard at isn't just exactly perfect?
No? Just me? Hmm.
Today, we're talking about perfectionism and some ideas my coffee-saturated brain has on overcoming perfectionism.
Perfection is highly desired, so perfectionism must be good, right?
It seems like our society applauds being a perfectionist.
It's made out to be a good thing in all forms of popular media and across social media.
Except for the fact that true perfection isn't possible.
Sure, there are traits perfectionists have that are good things.
Drive, ambition, the desire to improve. Lofty goals and the dedication to work hard to achieve them. A desire to be the best you can be.
All of these things are absolutely good character traits.
The problem is that perfectionism takes all of these and pushes them to toxic levels.
Even "great" becomes "not good enough" and every goal achieved, no matter how lofty, must be succeeded by an even harder goal.
Accept it as part of your personality.
If you're struggling with perfectionism, know that you can get move beyond it and live a much healthier and more rewarding life.
You just have to work hard at making progress over your perfectionism.
You CAN do this. And the outcome will be more than worth it!
So, are YOU a perfectionist?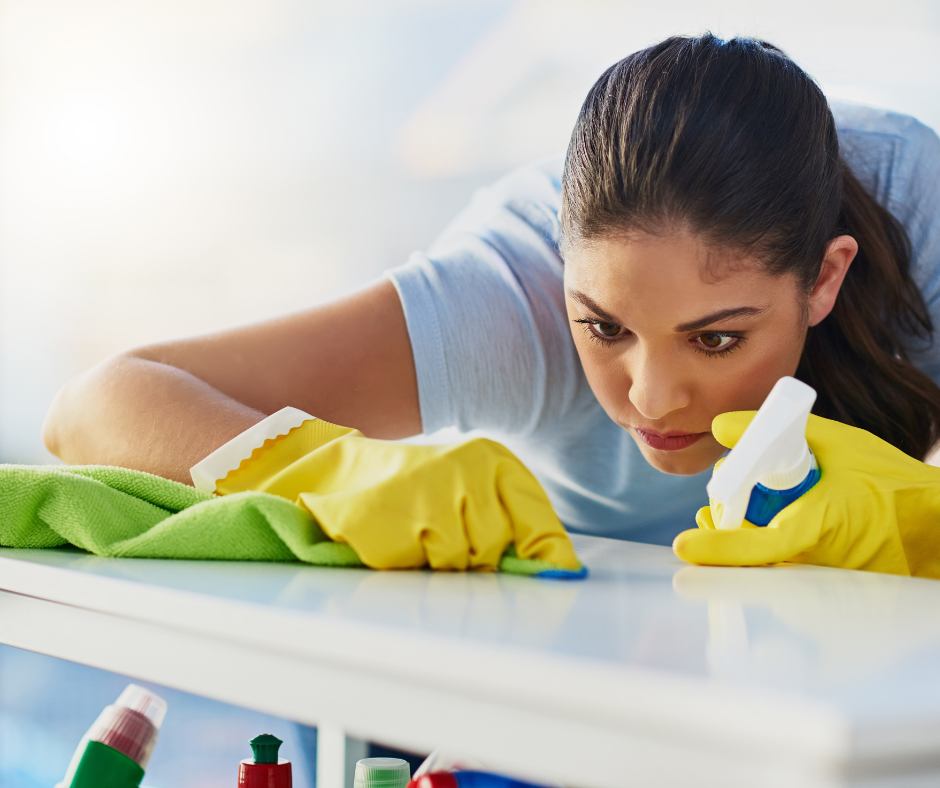 Here are some common characteristics of perfectionists. If you recognize yourself in this list, you probably are a perfectionist.
Perfectionists Set Unrealistic goals.
Do you want everything to be perfect?
Do you set standards so high that even Superman would have trouble meeting your expectations?
It's these impossible-to-meet standards that lead to frustration and anxiety.
You are Extremely Critical of Yourself and Others.
Because you want to meet those high goals that you set and/or expect others to set them, you are hard on yourself and others.
Especially when mistakes or "failures" happen.
You might berate yourself or others or get angry when things don't turn out as you expect.
Perfectionists Tend to Only Focus on Results.
Do you enjoy the journey towards reaching a goal?
Or are you so focused on achieving the goal that the process doesn't matter?
Growing and learning along the way is often the best part of reaching a goal, but if you can't see anything except the goal itself, you're probably a perfectionist.
You Have a Huge Fear of Failure.
Are you terrified of failing?
Does the thought of making a mistake make your blood run cold?
Do you have nightmares about failing to live up to your own expectations?
Fear of failure pushes most perfectionists to work even harder and faster to avoid the dreaded outcome.
Perfectionists Have All-or-Nothing Thinking.
You believe that if it is not perfect, it does not count.
Let me give you an example of perfectionism.
We live on a 100-acre farm. As with most farms, we have a VERY long driveway.
A few years ago, we decided that we wanted to line the bottom (we live on top of the hill) of the driveway with Dogwood trees.
And we wanted to alternate them, pink and white.
Off we go to get our tress, relying on the employees at the place to give us 12 WHITE and 12 PINK dogwood trees.
Naturally, some of the pink…are white.
And they're not ALL trees. Some of them are Dogwood BUSHES.
Most flowers on Dogwood trees are rounded.
Several of ours are pointed. Those are the Dogwood bushes.
Move forward a couple of years when the trees start to bloom.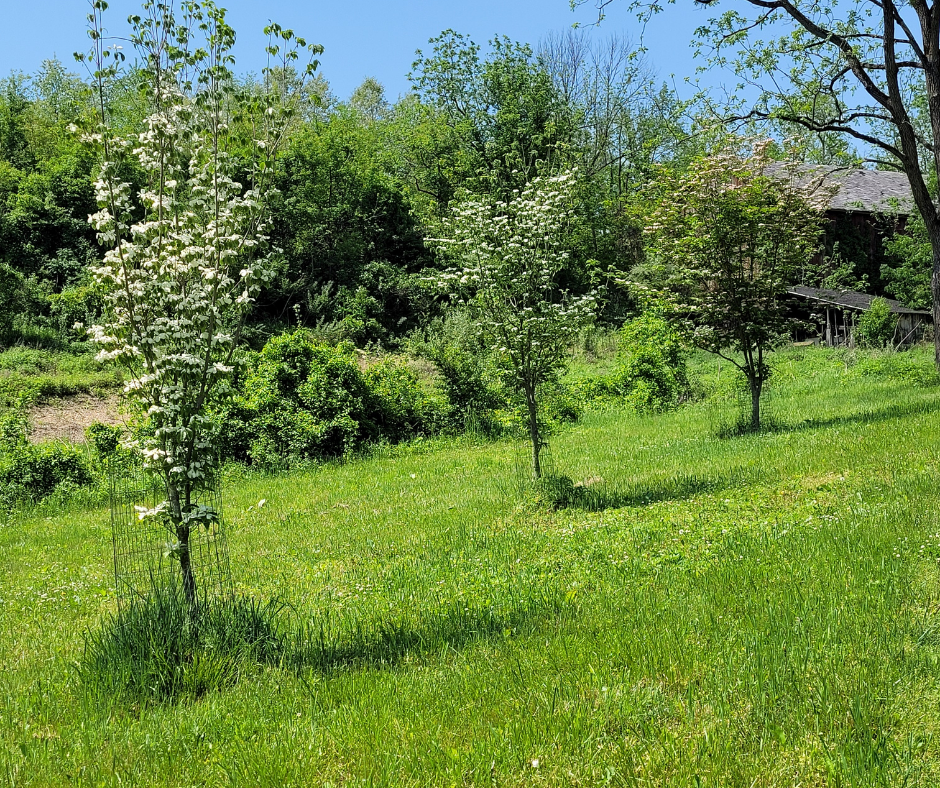 Instead of alternating colors, we have three or four of the same color in a row.
And the flowers are different on some of them.
Cue the perfectionist.
Colors must be alternated.
Bushes must be swapped out for trees.
Yikes! This is going to be a lot of work.
OR we can let them grow where they are.
We also found that the white bloom before the pink. Most of the white flowers are gone before the pink pop.
Who's going to know?
Well, being perfectionists…WE will know.
Now, in case you're wondering…no, we didn't dig out the offending "wrong" trees and toss them.
Remember…100 acres. The ones we did replace have found happy, new homes elsewhere on the farm.
Some stayed put, because we're working hard to overcome our own perfectionism traits!
And guess what…not one single person has EVER commented about the fact that there are more white dogwood trees than pink lining our driveway!
It's quite likely no one has even noticed this phenomenon!
Perfectionism isn't all bad.
It may seem that way, given the negative effects that it can have on a person and their life, but that may not be so.
Perfectionists share many positive traits that are highly desired and lead to success in life.
The problem occurs when these traits are taken too far and become toxic.
Jeeze, where's the positive?
Well, here are a few of the positive qualities most perfectionists share.
They Have Big Dreams and Drive.
Perfectionists share a passion for lofty goals and the drive to work for them.
This is an incredible thing.
Many people never even consider setting the kind of goals a perfectionist takes for granted.
This gives perfectionists a much better chance of succeeding in life.
Perfectionists Are Driven to Excellence.
There's nothing wrong with having standards, and that's what perfectionists excel at.
Perfectionists often perform better and create better end products because they have such high standards.
They Are Very Dedicated to Completing a Task.
It is hard to find someone more dedicated to reaching a goal or succeeding than a perfectionist.
Perfectionists as a whole tend to work harder and longer than most to achieve whatever they set their minds to.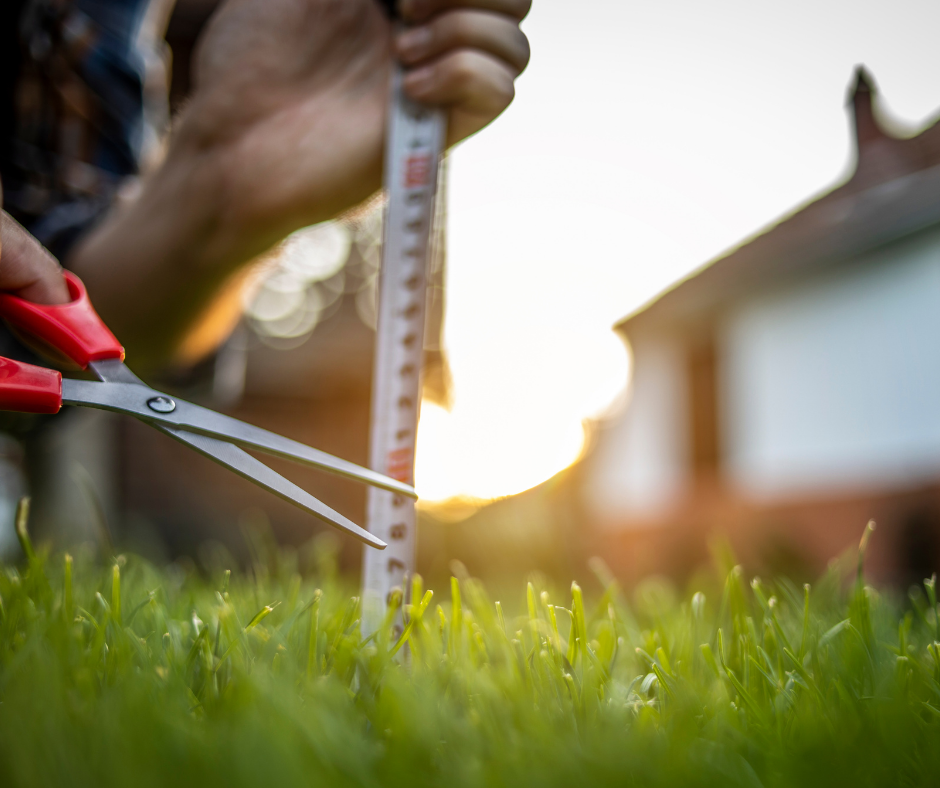 They can become almost single-minded in their pursuits.
The desire to achieve can move them to think outside the box, increasing the odds of success.
Perfectionists Are Extremely Detail-Oriented.
The desire for perfection lends itself to paying attention to the small things, and perfectionists tend to be detail-oriented people whose sharp eyes will pick up on flaws, glitches, and other hard-to-spot details that most people miss.
They Refuse to Accept Failure.
Many perfectionists don't know when to give up, or even if they should.
This stubbornness often leads them to achieve incredible breakthroughs in their field, whether it is in sports, science, medicine, etc.
Each of these qualities is a good thing, and no one thinks you should give them up in your quest to overcome perfectionism.
They're part of who you are.
Too much of a good thing becomes unhealthy, however, and your challenge as you struggle to make progress over your perfectionism is going to be to rein in the good things about being a perfectionist just enough that they are healthy and helpful rather than a problem.
Mistakes Don't Make You a Failure.
No one likes making mistakes.
This is especially true for perfectionists. You want to do everything perfectly.
When something goes wrong, it may feel like the world has ended and that you're a failure.
But mistakes and failure aren't the same thing.
Even if something you tried to do didn't work, even if it "failed" spectacularly, that is not the same thing as failure, nor does it  MAKE you a failure.
Good is the enemy of great. But perfect is the enemy of everything.

https://blog.rescuetime.com/overcoming-perfectionism/
So, what can you do?
Making a Mistake Isn't a Failure.
Mistakes happen to everyone.
They're part of life.
Making a mistake doesn't mean you've failed.
You only fail if you quit.
Mistakes Are Not a Reflection on Your Worth.
Remind yourself that whatever the mistake was, it does not reflect on who you are or on your worth as a person.
Admit the Mistake.
It might be tempting to pretend the mistake didn't happen, to brush it off like it was nothing important.
This might salvage your bruised your ego, but you won't learn anything.
Figure Out What Went Wrong.
Do you know what caused the mistake?
Why did it happen?
What led to the issue in the first place?
Was it something you did?
Something you didn't do?
Were there causes beyond your control?
Try to determine the root cause of the issue.
What You Can Learn from the Mistake?
Mistakes might be painful, but every mistake is an opportunity to learn and grow as a person.
If you just step back and take a look at the mistake, figure out the cause and see what lessons you can learn, you can then apply those lessons in the future so that you don't make the same mistake again.
Perfection isn't possible, but self-improvement is!
Start Each Day Fresh.
Every day is a brand-new day.
Don't dwell on the mistakes you made yesterday, the things you didn't get done, the bad (or even the good) things that happened.
Every day is completely new.
It's a 24-hour gift just for you.
Start each day as if it's new and fresh and no other days have happened, and you'll free yourself of much of the stress that comes from undone tasks and past mistakes.
Focus on the Process, Not the Results.
Remember that having goals is great and is good for everyone, but it's not the most important part of trying to reach the goal!
The process is much more important than the end result.
Instead of focusing on the amazing progress that you've made, or the results that you've achieved, you focus on what you didn't do or what didn't go just right.

https://cindybidar.com/podcast/letting-go-of-perfectionism/
Learning and growth all occur while you are striving to reach the goal, not when you actually reach it.
Redirect your mind to the process when you catch yourself focusing on the end result.
Focus on the work you are putting in and not the results you hope to achieve, and you will go further than you've ever imagined.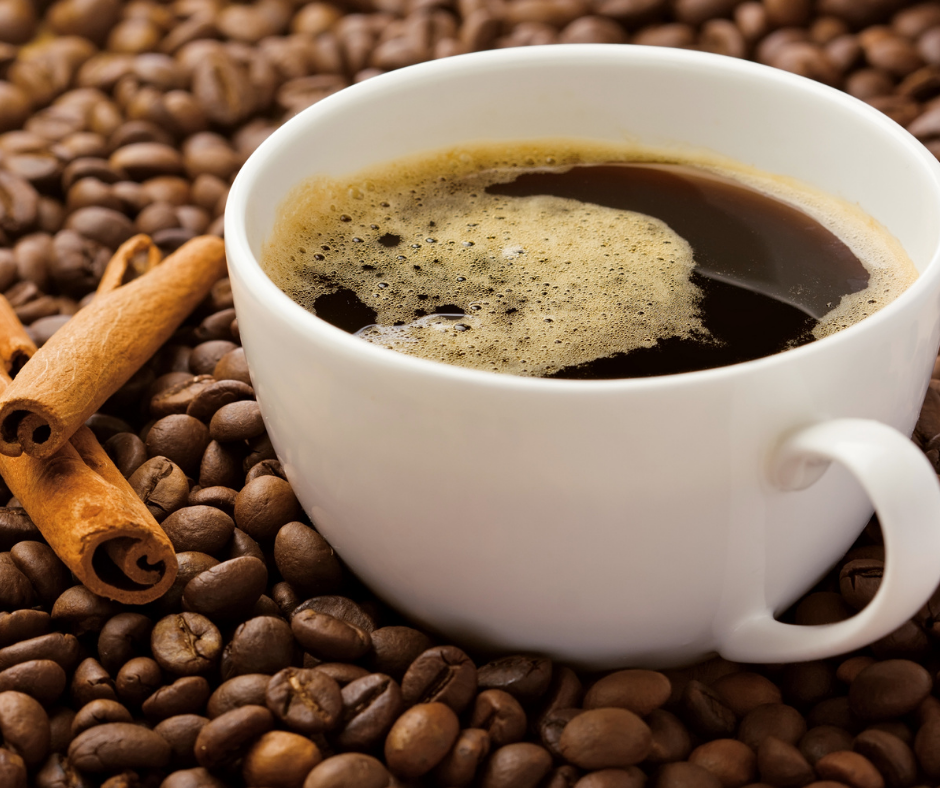 Reward Yourself.
Who doesn't like being rewarded? Our brains love it.
They are structured to respond to rewards-the more immediate and the more desired, the better.
How can you use this in your quest to overcome your perfectionism?
Set rewards for yourself for doing (or not doing) specific behaviors.
These should be specific rewards that you love, that you have easy access to, and that you can have immediately.
Those of you who know me or have been following my blogs the past few months know that I am a coffee-holic.
So, when I want to reward myself…COFFEE!
Try New Things.
The drive to be perfect all the time can make it hard to try something new when you know you are not going to be perfect at it from the start.
The way to overcome this problem isn't to avoid trying new things.
The best way to overcome it is to try new things more often.
In fact, make it a habit; aim to try several new things every month.
Your mind will become accustomed to being a beginner and will help you get out of the habit of expecting perfection (or even excellence) the first time you do something.
Look at your progress and what you've done.
Maybe things haven't changed too much, but they certainly have changed.
Take a good long look at where you are and where you started, and you will see the changes!
You may not be you want to be yet, and you're not making progress as fast as you would like, but guess what?
That's okay.
Nothing good gets completed in a hurry (remember that old saying about Rome?) and you can't change a lifetime worth of habits overnight.
Small steps are the way to go.
The smallest baby steps add up over time and will completely change your life.
It takes patience and dedication, but it is much easier to remain committed to small changes than to try and make giant leaps!
May Busch, EXECUTIVE COACH, SPEAKER, ADVISOR, AUTHOR, ENTREPRENEUR has some additional, great tips on overcoming perfectionism – check out her article!
So start to recognize it in your own behavior, and experiment to find the ways that work best for you to apply it only in those situations when it's needed. That way, you can make the tendency toward perfect work for you, not against you.

https://blog.rescuetime.com/overcoming-perfectionism/
Perfectionism is hard, but it's not impossible to overcome.
It can't be done overnight.
Overcoming perfectionism must be done little by little.
It takes hard work and dedication-two of the characteristics perfectionists are known for!
But you CAN do this!
You can do just about anything you set your mind to.
And that's ANOTHER upside of being a perfectionist!
Are you a perfectionist?
Let me know in the comments.
And if you have other ideas on overcoming perfectionism, feel free to share those as well!
Until next time, my friends…stay healthy and happy!