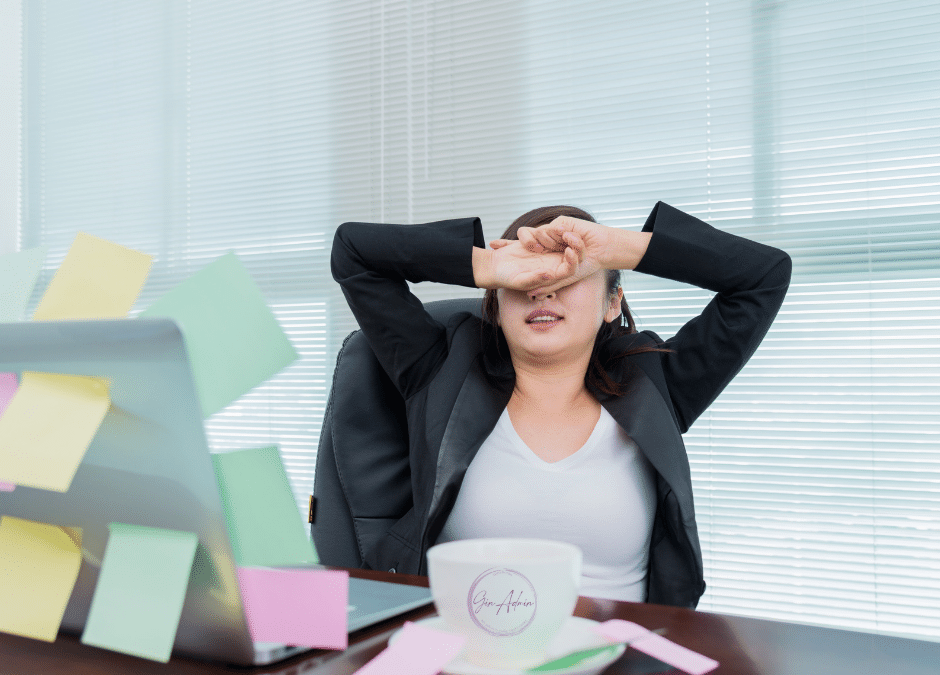 I see a lot of small business owners struggle with basic administrative tasks that could very easily be outsourced to a Freelance Admin.
So, what if you could delegate those tasks so that you can focus on your small business' goals and growth?
I'm Gina Koran, your host for today's coffee-induced conversation about outsourcing those pesky administrative tasks so that you can focus on the important money-making areas to grow your small business!
Ready? Well, grab that cup of coffee and let's dive in!
Overwhelm
Being overwhelmed is a common reason that small business owners tend to experience resistance to acting on their goals.
It is hard to act when you have so much to do that you just don't know where to start.
Am I right?
Frustration
Even if many of the tasks you need to accomplish aren't related to your goals, it is easy to get frustrated and even to give up.
If you are like most small business owners today, you have too much on your to-do list even without working on your goals.
You probably also have a hard time letting other people help you or saying no when you are overloaded, let alone outsourcing those tasks to a Freelance Admin!
It's time to think about outsourcing administrative tasks to a Freelance Admin
Well, it is now time to get over that feeling so that you can reach your goals.
Now is the time to learn to delegate and outsource tasks to free up your time for what matters most (such as working on your goals).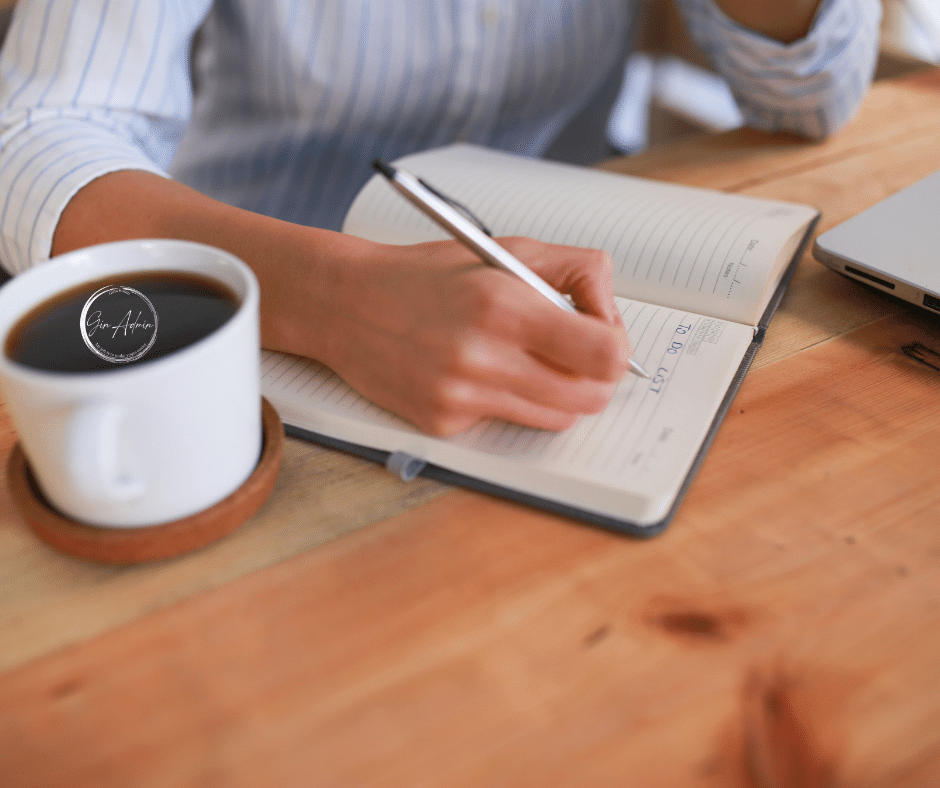 Make a list of tasks you can outsource to a Freelance Admin
The first thing I suggest is to make a complete list of everything you currently have on your task list.
Next, go down the list and consider each task, one at a time.
Which tasks do you absolutely have to do yourself?
And be honest; I am certain you will find that some of them could be done by someone else.
Now, mark off every task that you have to do on your own.
What is left are the things that you can delegate or outsource.
I hear a BUT…
Now, I know that you are probably already coming up with some objections in your brain.
Outsourcing those tasks costs money, no one can do it as well as you can, etc.
If you spend money outsourcing tasks on your to-do list, you're going to trade that money for time you could spend on other things, such as working on your goals.
As a small business owner, I think we can agree that that is a fair trade, right?
And as far as no one else being able to do the tasks…did you know that Freelance Admins have a wide range of skills.
Very likely, they can accomplish those tasks more quickly and efficiently, freeing you up to focus on other areas!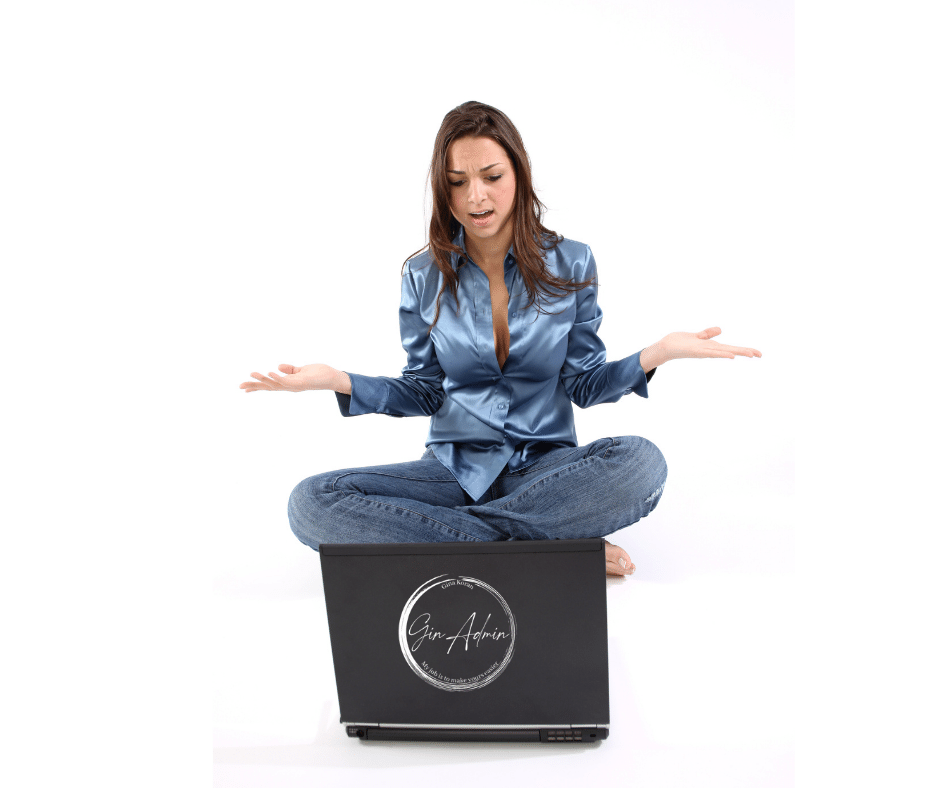 WHAT tasks can you outsource to a Freelance Admin?
I hear you asking "Sure, but exactly WHAT tasks can I or should I outsource to a Freelance Admin?".
Well, that list is endless.
Pick a handful of tasks from that list you made that absolutely MUST be done, but that maybe you don't like to do.
Or don't WANT to do at all.
Or maybe things that you fall behind on because you are not 100% sure how to do them.
Seriously, look at the list of tasks you made that you do every day, that take up your time and that take your time away from your business.
Next, go down your list and start figuring out everything that you can delegate or outsource.
Trust me, there's a Freelance Admin out there who loves to do those things that you don't love to do!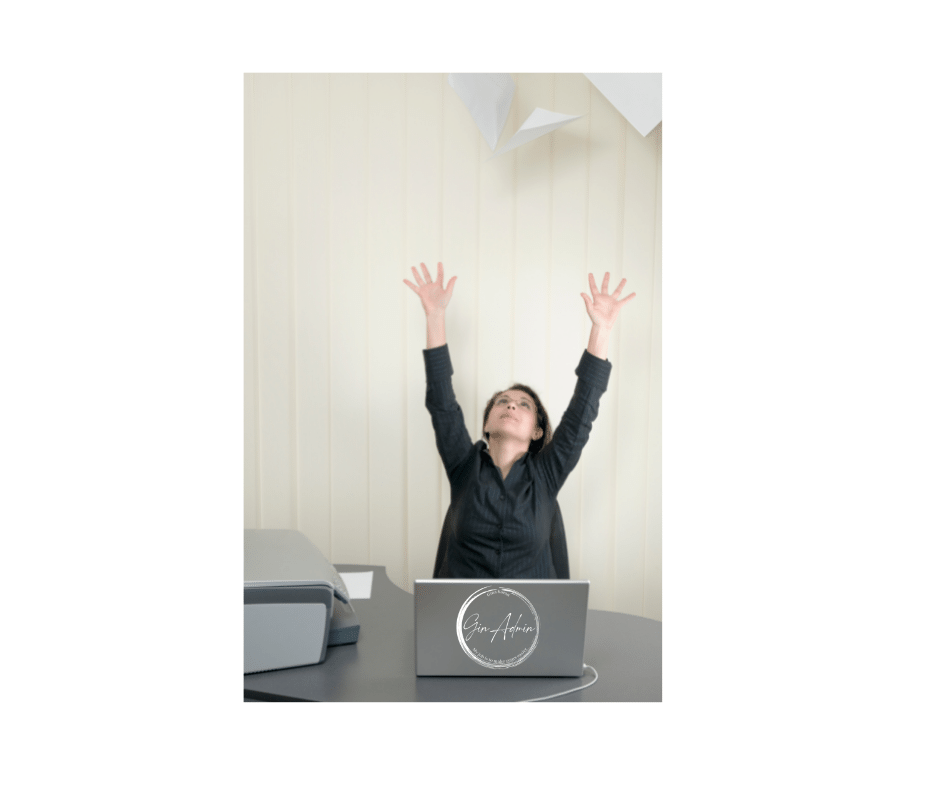 PHEW!
You will soon begin to feel the relief that comes with having those pesky tasks taken off your plate.
And the great thing about this is that you can continue to grow the list of outsourced tasks as much as you can, or even want to!
That time you gain by outsourcing tasks to a Freelance Admin? You can now put that time to use working on your goals and dreams.
I'd be willing to bet that once you start to delegate, you won't want to stop.
And you will quickly add more things other people can do to the list.
Then you will be able to devote even more of your time to your most important tasks.
What can YOU outsource to a Freelance Admin?
So, what is on your list?
I would love to hear what you've decided that you can outsource, so drop a comment below.
And if you're not sure if outsourcing those tasks to a Freelance Admin is the right move for you, head on over to my contact page and hit me up!
I would love to go over your list with you over a virtual cup of coffee, and see what tasks I, or another Freelance Admin can take off your plate to make your job easier!
Until next time, my friends…stay healthy and happy!